Worlds Leading Manufacturer
Of Windows and Doors
Introducing
Origin Windows and Doors
Origin's products combine high grade aluminium with precision engineering to create functional and elegant products which are designed to last. With a  20 year guarantee on all Origin frames and vast amount of colours to choose from, you can see why the first choice for Premium Aluminium glazing is Origin
Origin Windows
Origin windows really are a thing of beauty. The windows were the first of its kind to have a flush exterior as well as a flush interior.
Extremely low maintenance and energy efficient, the premium grade aluminium used for Origin Windows combines strength and robustness for an extremely strong yet lightweight structure - weighing 67% less than steel. The aluminium frames won't flex, warp or corrode in variable weather conditions, making aluminium the solid choice for your windows.
As Origin has grown so have our options as consumers:
OW-80 PREMIUM - Origin Windows are completely bespoke to your specification and will be manufactured to the exact sizes provided. OW-80 is a casement system encompassing fixed or sashed casement configurations, bays, gables and French windows. Whatever your requirements, we can help.
OW-70 Slimline Window - The main difference between OW-70 and OW-80 is the way that they look. The Origin OW-70 offers the slimmest sightlines at just 65mm wide, ideal for those looking to maximise on natural light and views. OW-80 may not offer sightlines as slim as OW-70, however, it offers an internal flush casement, which OW-70 cannot provide.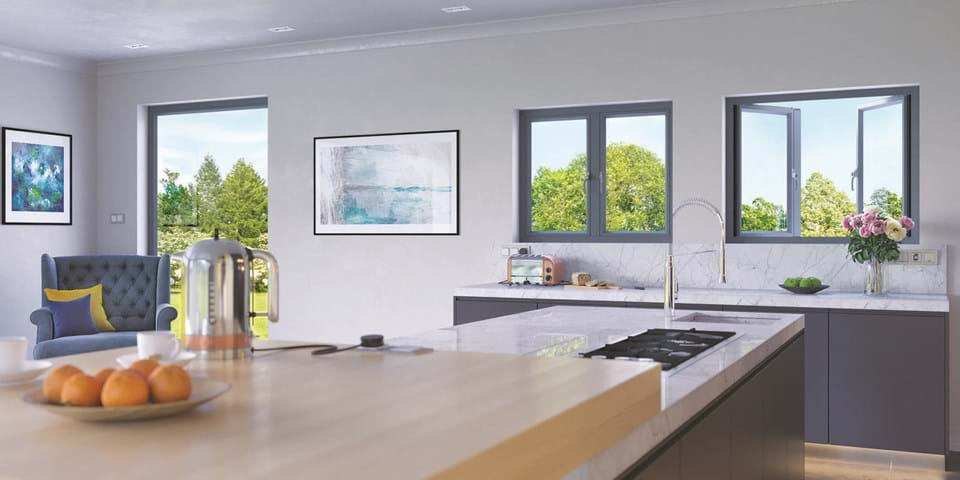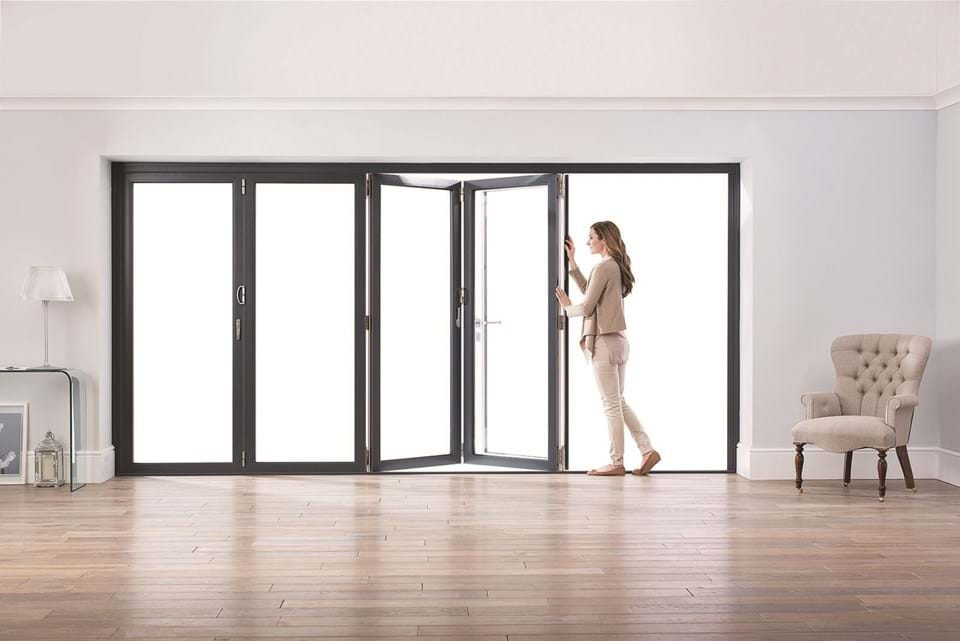 Origin Bifold Doors
Designed and manufactured in Great Britain and made from the highest-grade aluminium, the Origin Bi-Fold Door is an expertly crafted door system, perfect for any type of home.
Whether incorporated into a new-build, an extension or an older period-style property, the door's expansive glass panels give you an uninterrupted widescreen view of the outdoors, letting you enjoy your home and its surroundings all year round.
Origin Sliding Doors
Artisan sliding door - Boasting ultra-slim sightlines of just 20mm, the Origin Artisan Slider OS-20 is a structurally bonded system made from premium grade aluminium, which is able to accommodate incredibly large glass expanses, without compromising on security. It's stunning in every way. Find more info Here.
OS-44/OS-77 - The OS-44 is the smaller of the two, with sightlines of just 44mm, maximising glass and the level of natural light which can flood in. With sightlines of 77mm, the OS-77 has slightly larger sightlines and brings a nod to the more traditional style of patio system, with an injection of effortless elegance.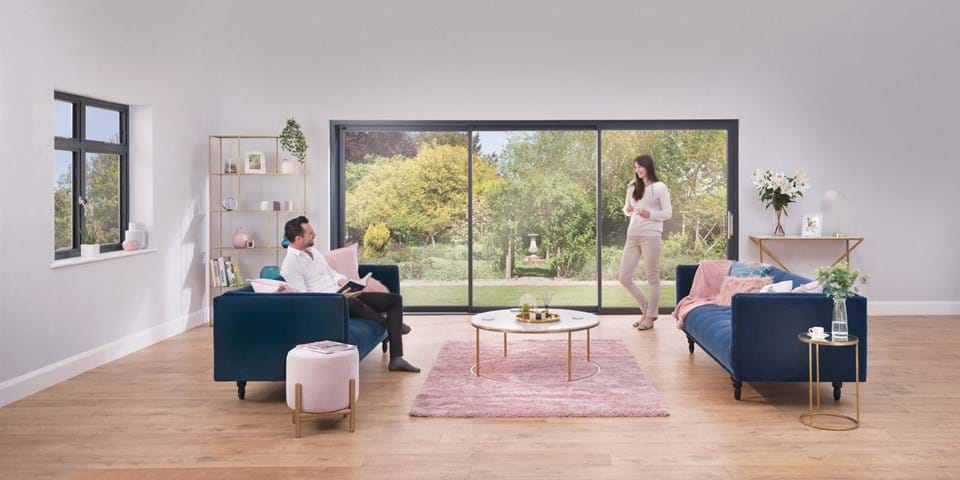 Origin Global
Enquire about Origin Windows and Doors