Heritage Aluminium Windows
The Thames Heritage Aluminium Window is the perfect replacement for Crittal/steel windows. The slimline heritage aluminium offers superior thermal properties, improved security,eye catching aesthetics and all at a significantly lower price than the cost of steel.
The Thames Heritage Windows are commonly used in listed properties, conservation areas and can also be fabricated to suit any new build or period properties.
With multiple options of astragal bars including different sizes and designs the Thames Heritage Window is the first choice for any project manager or home owner looking to add an impressive finish to their projects.
Enquire on Heritage Aluminium
The Importance of Heritage Aluminium Windows
If you have a heritage or older property, then ensuring it's comfortable and energy efficient without compromising the aesthetics of the building can be challenging. Your choice of windows will be a significant factor in the overall energy efficiency, comfort and appearance of your property.
Older windows may be draughty and difficult to maintain. Over time, they may need to be replaced.
If you're looking for a contemporary window system for your home that doesn't compromise its unique aesthetic appearance, then take a look at alitherm heritage windows from Thames Windows & Doors.
What are alitherm heritage smart systems and why are they a practical solution for older properties?
What are alitherm heritage aluminium windows?
Alitherm heritage windows are a contemporary take on traditional steel or Crittall windows. They are manufactured from high-quality aluminium frames that combine the elegant design and slim sightlines of traditional windows with modern materials and the latest manufacturing techniques. Smart heritage windows allow you to update your old windows while retaining the aesthetic appeal of traditional windows.
Alitherm heritage smart systems are often used to maintain the historical integrity of buildings, particularly in listed properties and in conservation areas. Wherever the original character of a building is important, smart alitherm heritage windows remove draughts, improve energy efficiency and reduces maintenance.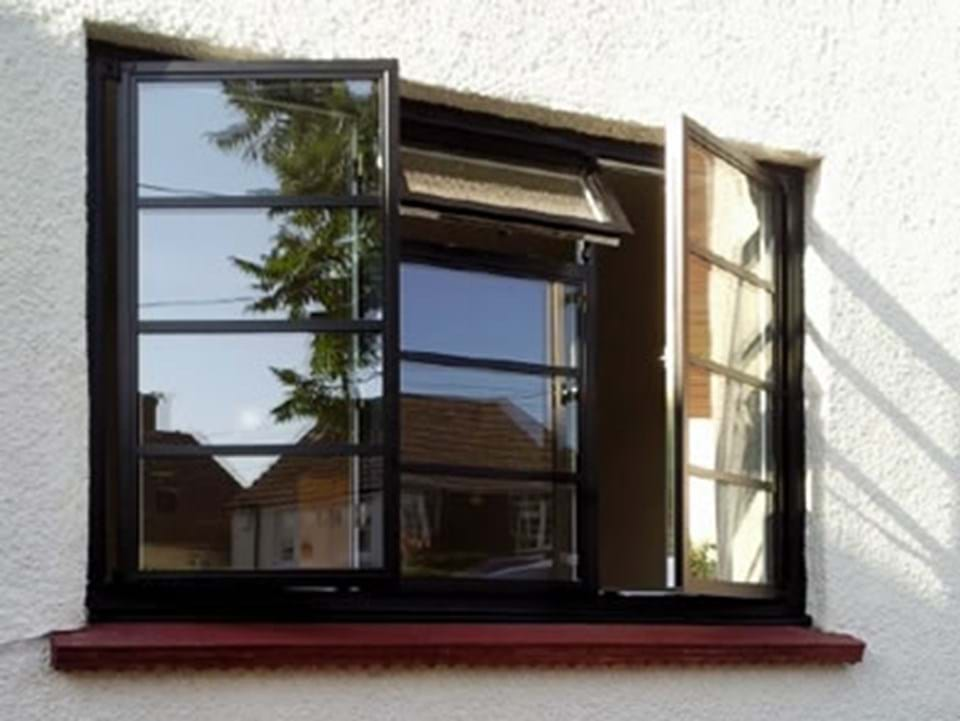 Why choose the Thames Heritage Aluminium Window?
Smart heritage windows from Thames Windows & Doors are the perfect replacement for Crittall/steel windows. With their slimline profile, smart systems alitherm heritage windows have an authentic heritage aesthetic. This makes them an ideal choice for those looking to maintain the charm and character of their property while enjoying the benefits of modern materials and technology. The design also maximizes the glass area, allowing ample natural light to flood the interior spaces.
Smart alitherm heritage windows are engineered to provide exceptional thermal efficiency. Incorporating advanced thermal break technology, they effectively minimize heat transfer between the interior and the exterior of the building. This means that alitherm heritage smart systems will improve the insulation of your home, reducing your energy consumption, and helping to create a more comfortable living environment.
With modern heritage windows, you can lower your heating costs and enjoy comfortable living environments all year round. Contemporary heritage aluminium windows also incorporate robust locking systems, toughened glass and optional additional security features for enhanced protection and added peace of mind.
The Thames Heritage Window is available in multiple options of astragal bars including different sizes and designs, allowing you to add an impressive finish to your property.
Choose Thames Windows & Doors for your Heritage Aluminium Windows
At Thames Windows & Doors, we lead the way in innovation and quality. We work very closely with only the best manufacturers in the UK to provide you with the right product for your project. We source only the highest quality products and all of which come with a 10-year guarantee as standard.
Contact us today to find out more.