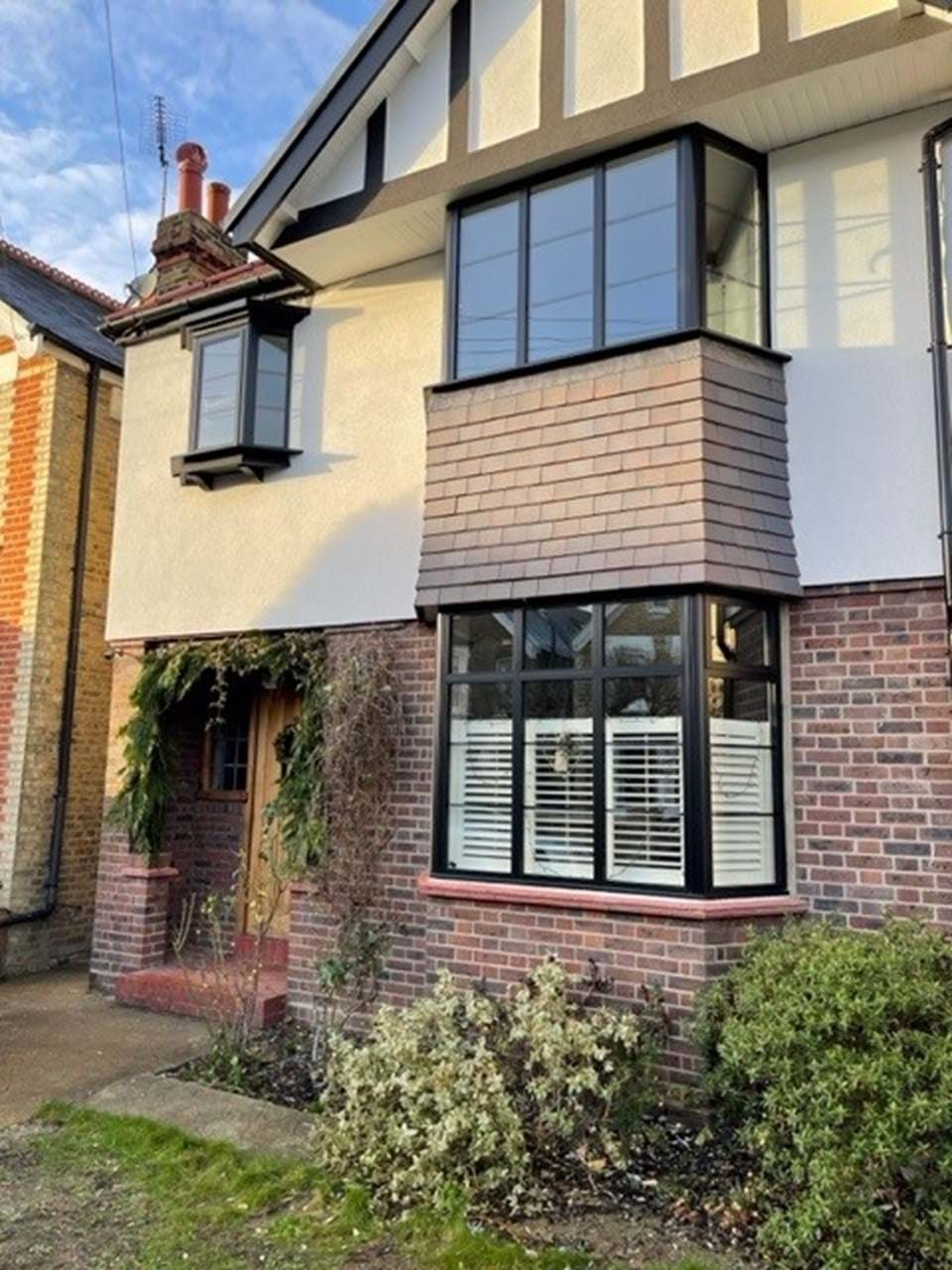 Kingston, Greater London - Heritage Aluminium Windows
Thu 5th Jan 2023
Each project is different however what if you could have the expensive aesthetics of Crittal but only pay a fraction of the costs by having Heritage Aluminium.
Kingston, Greater London - Heritage Aluminium Windows
A perfect example of a 1930's restoration project in Kingston Upon-Thames, Surrey. The owners wanted to update their property but at the same time restore some of the original features. This is where the heritage aluminium window comes into its own. With super slim sightlines, georgian bars inside the glazing and the crittal effect this project blew us all away. We have already had several neighbours all enquire about these windows and this seems to be a pattern wherever we install the heritage aluminium windows.
This aesthetic also looks great in the form of  heritage french doors, Heritage Bifolds and heritage sliders. Whilst generally ticking all of the boxes this heritage system has also dramatically improved the thermal efficiency of this home and the owners couldn't be happier. The project was quoted at 8-10 weeks for completion and the new heritage aluminium windows were surveyed, manufactured and installed within 3-4 weeks. All in all a very nice project and a very happy customer.