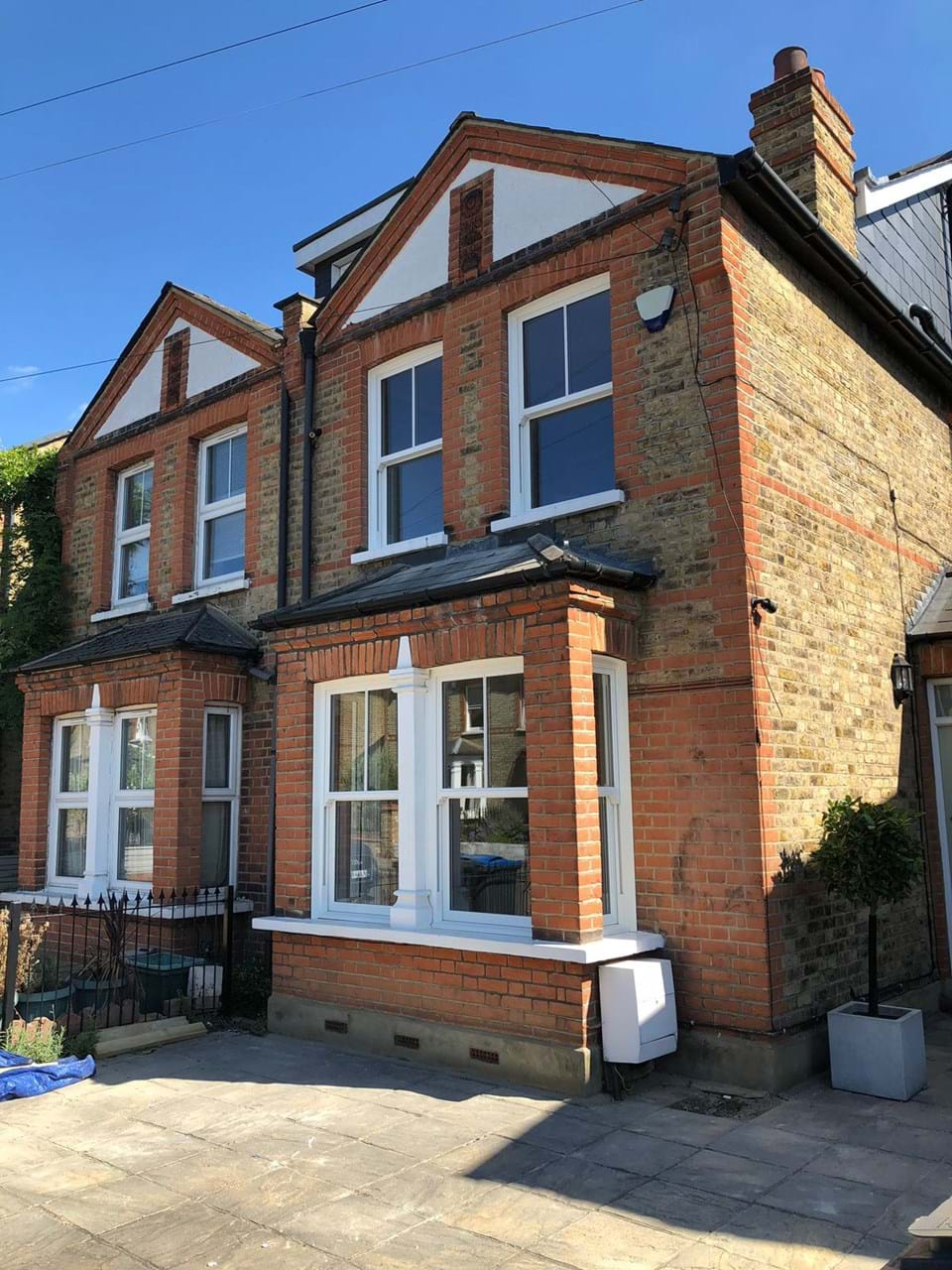 Kingston, Greater London - UPVC Sliding Sash Bay
Tue 14th Aug 2018
Replacing timber sliding sash windows with the timber alternative UPVC windows. The finished product looks just like the originals but at a fraction of the cost.
Kingston, Greater London - UPVC Sliding Sash Bay
This project had the potential to be a real head scratcher, however after some structural works around the stone cills and bay heads it went very smooth indeed. The client (like many others) had a real aversion to having UPVC windows in their home, however after seeing the timber alternative Vertical sliding sash next to a timber window, their minds were soon changed.
The addition of seamless welds and a flawless white woodgrain foil meant that the clients could have the aesthetics they were after for a fraction of the cost. It wasn't just the price that swayed the clients to go with the UPVC vertical slider, it also requires a lot less maintenance once installed and can work out a lot more thermally efficient. The final result looks great and we are especially proud of the finish on the internals as this required some specialised carpentry work in order to give the best possible finish. All in all another successful installation from Thames Windows and Doors Ltd and a very happy customer.