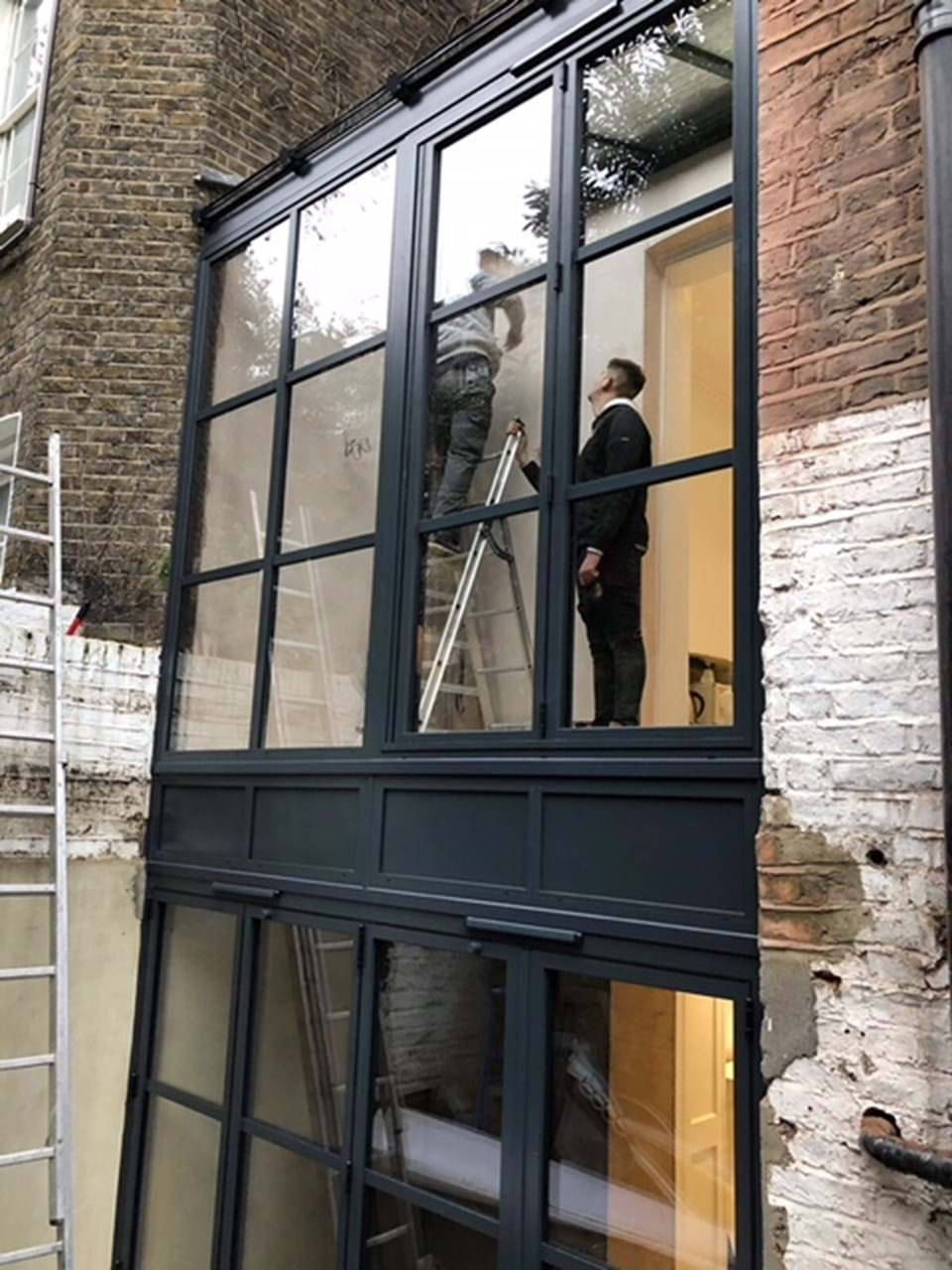 Chelsea, London - Aluminium bi-fold doors, Fixed windows, Lean-to roof
Tue 2nd Jan 2018
A bespoke glazing project with slimline aluminium windows and doors in Chelsea, London.
Chelsea, London - Bespoke bifold doors coming along nicely
One of our more bespoke projects in Chelsea/Kensington. The client wanted 2 sets of Bifolds sitting one on top of the other. We have provided a solution with aluminium cladding to hide any steel work that the doors may sit on as well as a lean too roof system to allow a lot more natural light than the doors themselves. More images to follow once the project is complete.