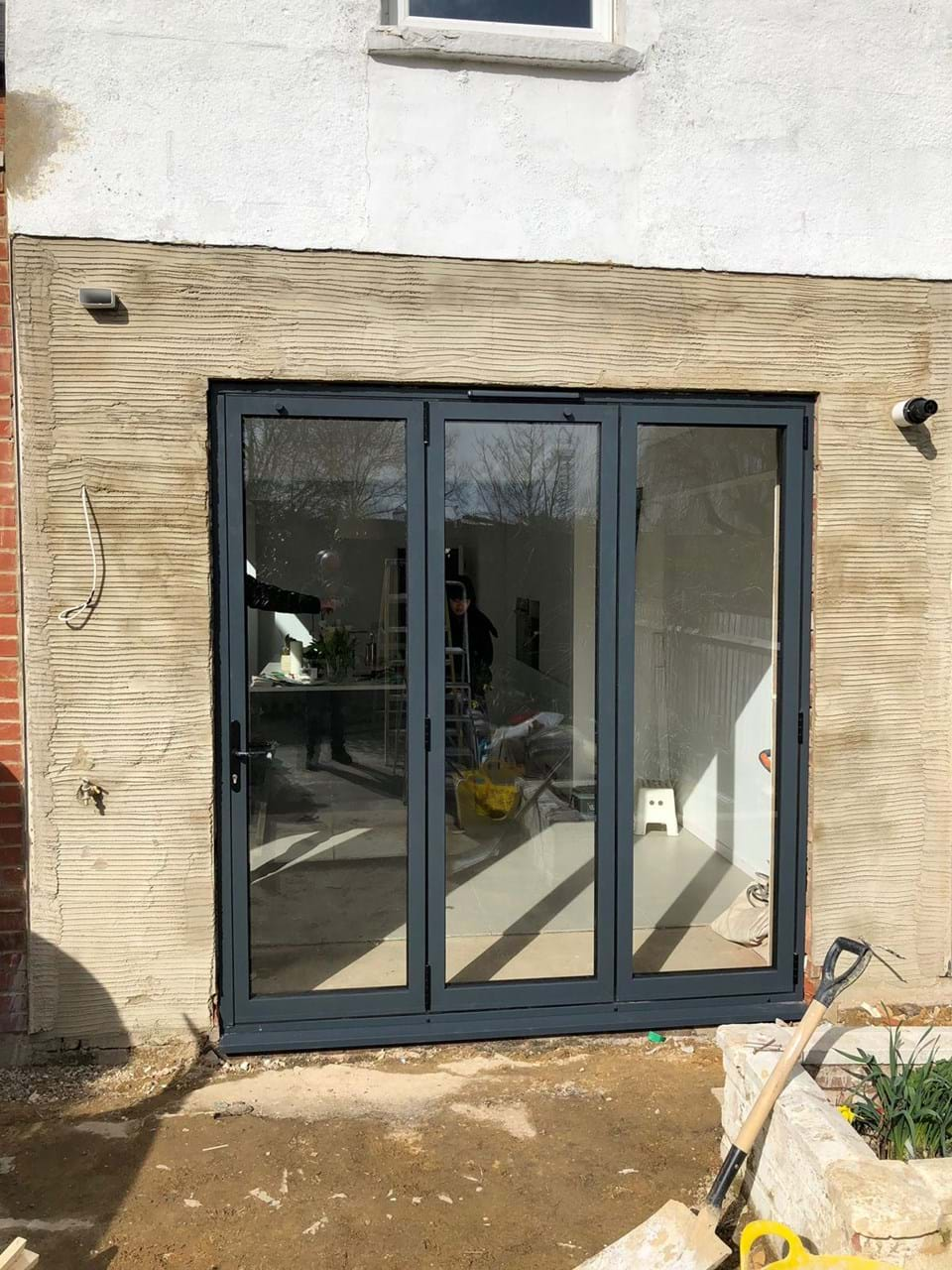 Forest Hill, London - Aluminium Bi-folds, Aluminium Window
Wed 21st Mar 2018
A rear extension with bi-folding doors and a tilt and turn window to match.
Forest Hill, London - Aluminium Bi-folds, Aluminium Window
Our clients were keen to modernise the rear of their property with a SMART bi-folding door system in anthracite grey. With enough room for a 2600mm opening, they can now slide all doors to one side and open up the family living area in time for the summer, whilst also having a lead traffic door for everyday use. Security and ventilation were also a big requirement for our clients and the matching tilt and turn window solved both of these issues. Our part of this project is now complete and we can't wait to see the finished article in a few weeks time.