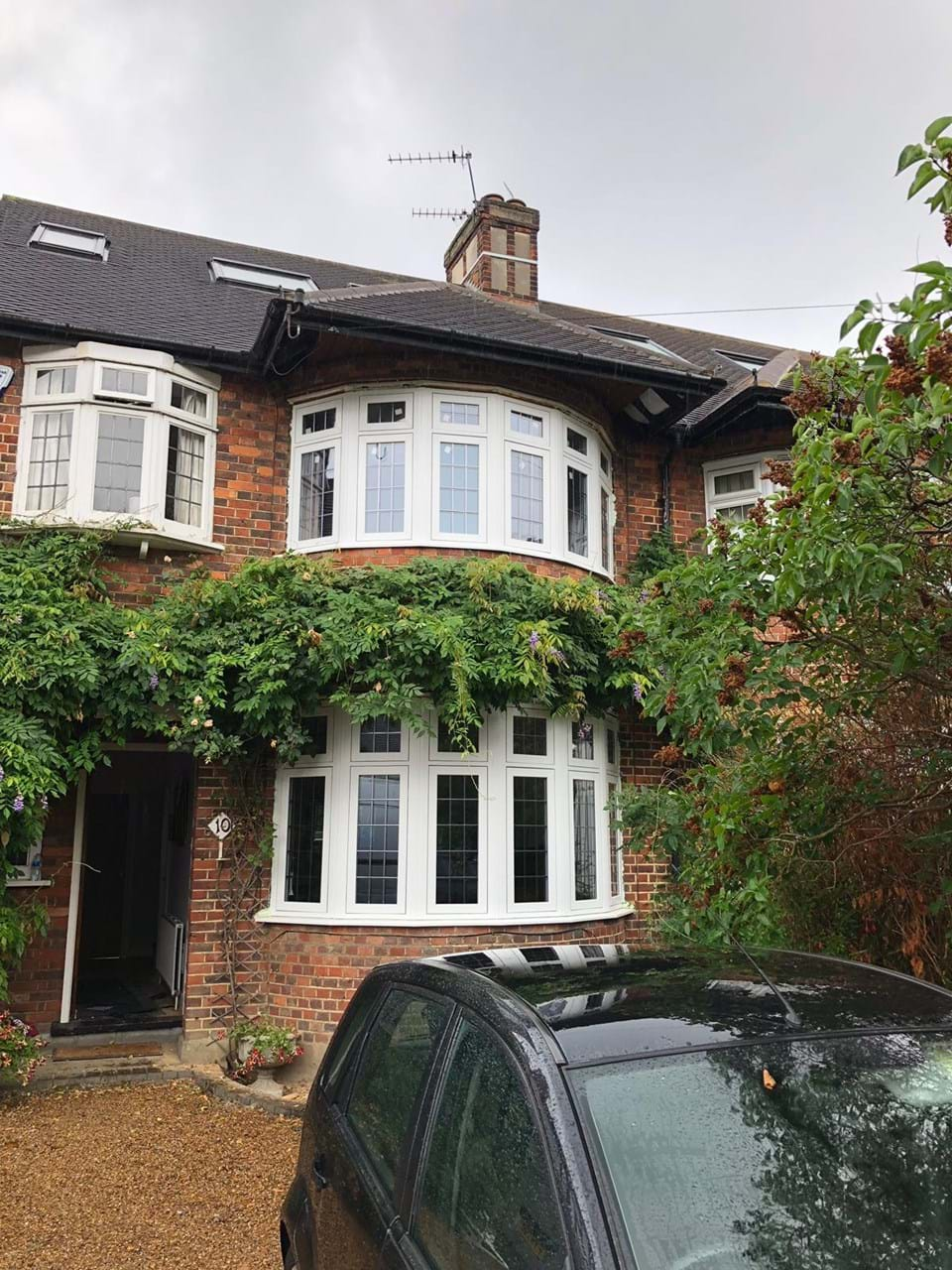 Esher, Surrey - Flush Casement Bay
Thu 18th Oct 2018
This project was another case of clients being surprised at just how far UPVC windows have come in the last 10 years. The final product looked great
Esher, Surrey - Flush Casement Bay
This project was another case of clients being surprised at just how far UPVC windows have come in the last 10 years. One of the biggest obstacles in this industry is convincing people that there is a flush UPVC casement window that has been designed to replicate timber. This is always a challenge to convince people of this until they see it for their own eyes.
This project was no different. The client originally wanted timber windows to replace the existing however due to the high cost of timber windows they were interested in seeing the UPVC flush casement. Once we lined up a timber casement next to the UPVC casement the decision to go with the UPVC casement was almost instantaneous. These large bay windows are complimented by the flush design making the overall flow of the window extremely pleasing to the eye.
In order to compliment the windows we transformed the internals with brand new timber window boards and architraves to keep the traditional timber look alive and well in the clients home.
This is another home updated to the latest glazing systems on the market, and all for an affordable price by Thames Windows and Doors Ltd.
Products & Services for this project