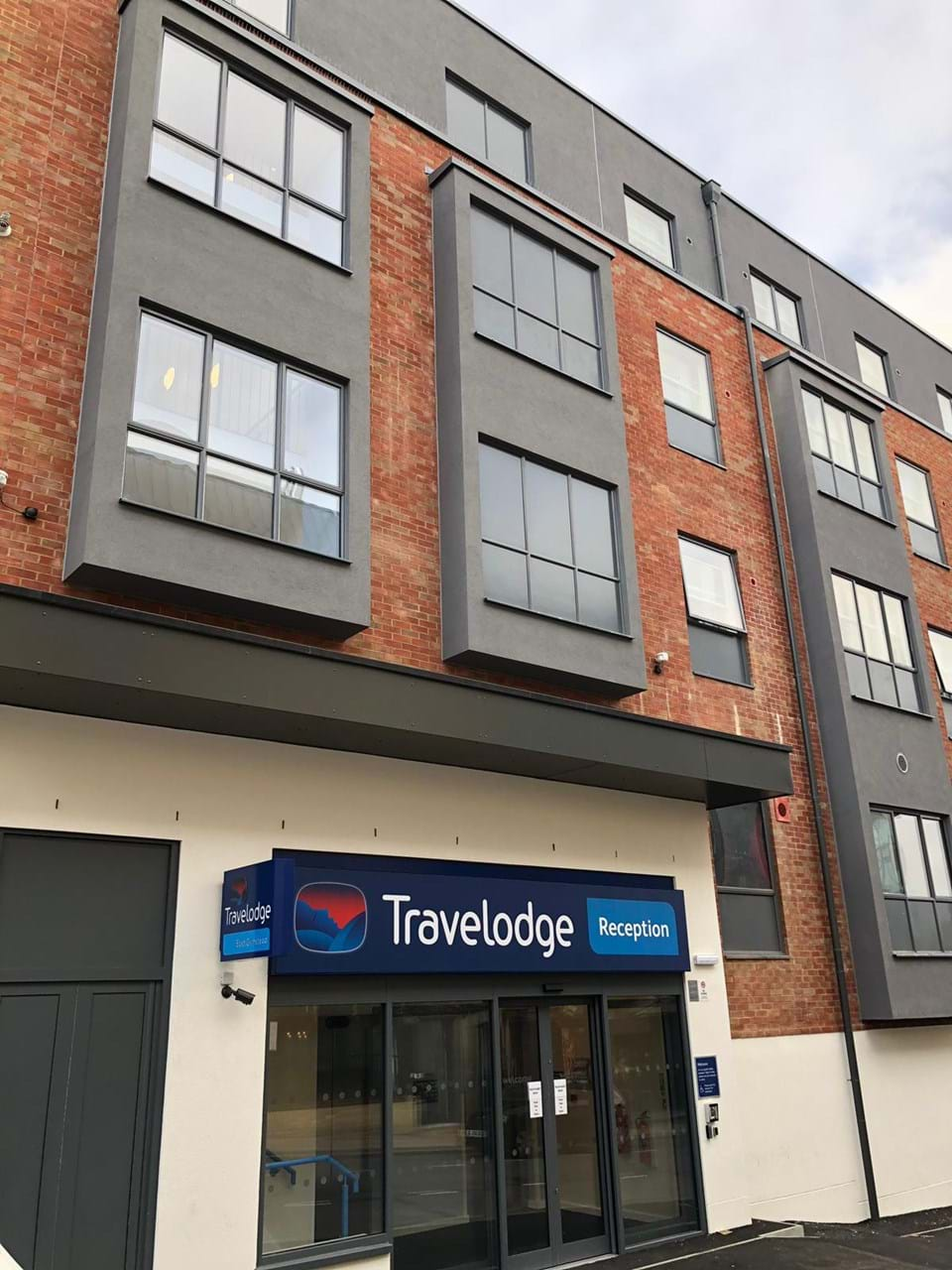 Travelodge Hotel - Aluminium Windows
Fri 21st Dec 2018
Aluminium windows and secondary glazing throughout the hotel to make sure all guests get a good night sleep.
Travelodge Hotel - Aluminium Windows
As the Travelodge pride themselves on being able to offer a good nights sleep the challenge on this project was to provide a noise reducing window that would provide a barrier from the high street hustle and bustle. The specification asked for a sound reducing double glazed option. We were happy to oblige by providing an accoustic double glazed option including secondary glazing as well as massively improving the existing windows. We are proud to say that our windows far exceeded the necessary acoustic rating needed as well as providing an overall aesthetic that matches the Travelodge hotels very high standards.
Overall a thoroughly enjoyable and satisfying project to be a part of.